The best country to marry in 1 day, yes it's Georgia!


Georgia recently became one of the top five countries where marriage registration does not require a lot of documents from various institutions. Now we will tell you how easy, simple and fast is the procedure to become husband and wife in Georgia, while having some time to enjoy the sights of the Georgian capital. So, let's begin!
A marriage concluded in Georgia is recognized in all countries of the world: in the CIS (according to a simplified scheme, only notary translation is required), in all countries – you'll need legalization or apostille, which we will make for you in very short time.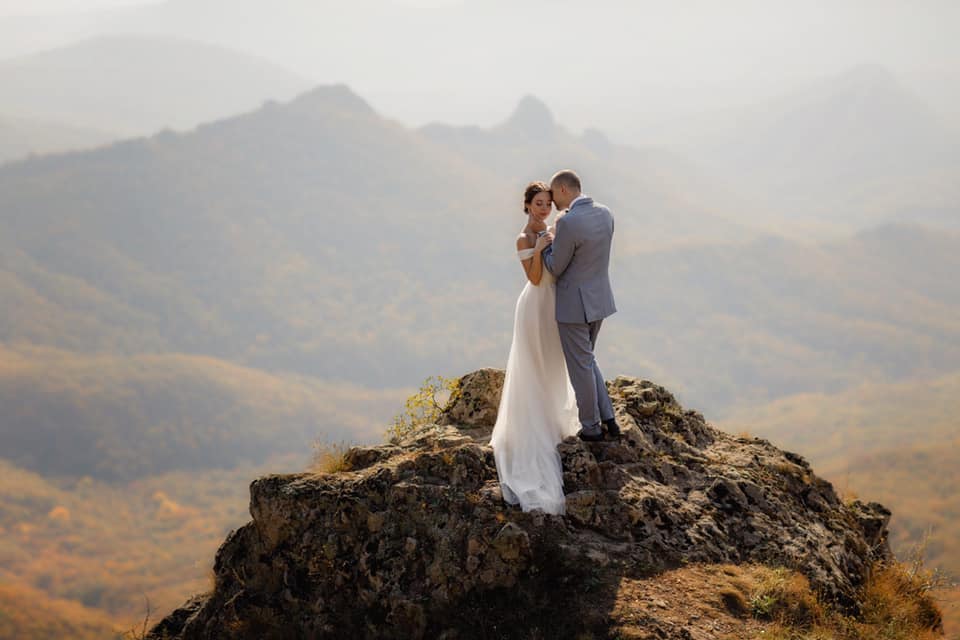 LEGAL LICENSES FOR MARRIAGE IN GEORGIA COUNTRY


Like in many countries, marriage registration is regulated by laws in Georgia as followed:
- If you want to get married to your loved one, both of you should be at least 18 years old.
-
Fees
associated with the licenses are different if you are single, married or divorced
- Fees are also charged to get a certified copy of your marriage certificate
- If one of the persons is divorced, then he or she has to show proper documents and divorce decree.
QUICK LIST OF THE REQUIRED DOCUMENTS YOU WILL NEED:


- Identity documents of persons intending to get married, translated to Georgian Language and Notarized;
- If you have been married before, a valid apostilled, original copy or the divorce certificate;
- Joint written application of persons intending to get married;
- In case of a person's second marriage, a document certifying the termination of previous marriage, legalized and apostilled;
- Witnesses, if foreigners – their Identification Documents, with duly notarized Georgian translation;
- Foreign citizens must submit a document evidencing the legal ground of his/her stay in Georgia;
- If an application is submitted by a representative of a person intending to get married, documents certifying power of representation and identity of representative;


HOW DOES IT LOOKS LIKE THE PROCEDURE OF THE REGISTRATION?


Registration in the hall of the House of Justice looks like this: you need to come in the morning, stand in a queue, submit an application to an operator, wait from two to four hours until your wedding planner receives an official message on a mobile phone that the documents have been checked, confirmed and you are given permission to register your marriage. At this time we usually let our couple go for a walk in the centre of the city. Then you should stand again in a queue and finally register the marriage with the help of the operator.
The whole procedure takes 50-60 minutes, and you are absolutely free afterwards.


WEDDING CERTIFICATE AFTER GETTING MARRIED IN GEORGIA IF YOU LIVE IN GCC


To make this happen, you will have to translate it, register it at the Ministry of Foreign Affairs and validate it at your embassy.
Every GCC country has its own rules & processes. Thanks to our local presence, we will get your wedding registered in any of the embassies: UAE, Oman, Saudi (KSA), Qatar or Bahrain.
- Translation and legalization of marriage certificate for your country in 10-15 business days ( 10 USD)
- Sending a legalized marriage certificate by Dhl (Rate depends on a country)


DEPOSIT


It's a big decision to make and so we feel it's important that you take your time when considering your wedding. We would therefore be pleased to hold a provisional Wedding Booking for ten (10) days.


STAGE PAYMENT


A further deposit, equivalent to 50% of the estimated Wedding Package cost is due four (6) weeks before your Wedding date, or immediately if this date has already passed.


FINAL PAYMENT


The final payment of the remaining balance is due one (1) week before your Wedding date.


TERMS & CONDITIONS


Please kindly refer to our Terms & Conditions Schedule for details and note that all payments are non-refundable.


FIND OUT MORE


To truly appreciate what we can offer to make your Wedding Package unique and special, we'd welcome an opportunity to meet you to discuss your wedding plans and show you around our facilities any time at your convenience.